When Kerry was just five years old, his grandfather predicted that he'd become a Comedian...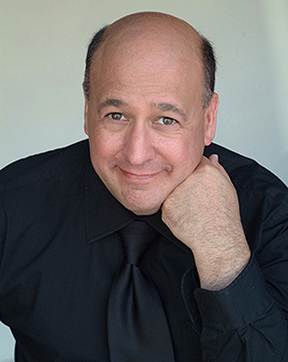 …and now, Kerry's unique combination as an Actor, Comedian and Magician has taken him just about everywhere – from major Corporate Shows, Network Television and 5-star Cruise Ships, to International Revue Shows and Theme Park performances!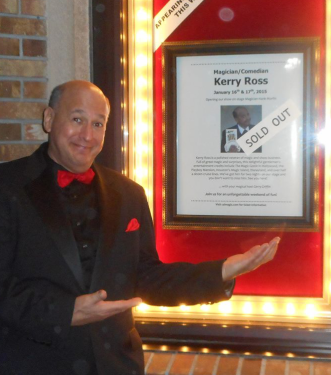 Here's what people are saying:
"Both your comedy show, and the customized props that you created, were a big hit at our annual sales meeting! With all of the world's economic concerns, you made our meeting fun and positive."
"Kerry is exciting and fun. He's charming, talented and has a great personality. He's responsible and approaches his work with passion."
"When Kerry performs at our trade show booth, our sales leads increase. He has a knack for drawing people in!"
"Kerry Ross creates entertainment that will make your next corporate event not only memorable but profitable."
"Kerry was amazing! He's a definite crowd pleaser. Thank you for booking him for us!"
"Over the past fifteen years, you've made our events unforgettable!"
Like most young kids, Kerry discovered his early funny-bone through classic TV shows, comedy recordings, movies and the people around him. But, the magic bug was yet to come!
As a teen, Kerry's love of Magic truly began through the only Boy Scout Explorer Post dedicated solely to the art of Magic. Within a couple of years, he was given the honor of becoming one of the original 25 members of the prestigious "Magic Castle Juniors," sponsored by the famed Magic Castle in Hollywood, CA.
Growing up in Southern California, he got his start by performing at the usual private parties, picnics and amusement parks. But… his early creativity didn't go unnoticed. Kerry soon became the only person ever named as "Comedy Act of the Year" two years in a row by the Society of American magicians in Los Angeles, and then gained prominence as a "Magician to the Stars" for his many years of work "behind the camera" as Creative Consultant for the long-running "Circus of the Stars" TV specials on CBS.
By the time that he was twenty-five, Kerry was traveling the world, had several network television specials to his credits, was acting in commercials and was the Comedy Guest Star for HBO's "World's Greatest Escapes," hosted by Tony Curtis.
In addition to his other performances, Kerry now brings his well-polished expertise as both a Performer and Consultant to the corporate world, by creating, performing, and training executives for some of the most prestigious Fortune 500 and Fortune 100 companies.